We helped Special Olympics GB communicate its purpose so powerfully that it delivered funding above target, grew social media by 25% and drove volunteers to sign up ahead of schedule for the National Summer Games held in Bath in 2013.
How we did it
Taking the joyful purpose of Special Olympics GB, we created a campaign based on the numbers involved: '1,700 athletes. 12 sports. 5 days. 1 big smile.'
It ran through all advertising, signage and social media, with #1bigsmile growing followers on Twitter by 25% and helping to secure significant financial sponsorship.
The campaign was covered by national, regional and local press, while the profits from merchandise sales have helped create eight new sports clubs in South West England as part of the Games' legacy.
And Special Olympics GB's sense of purpose is stronger than ever.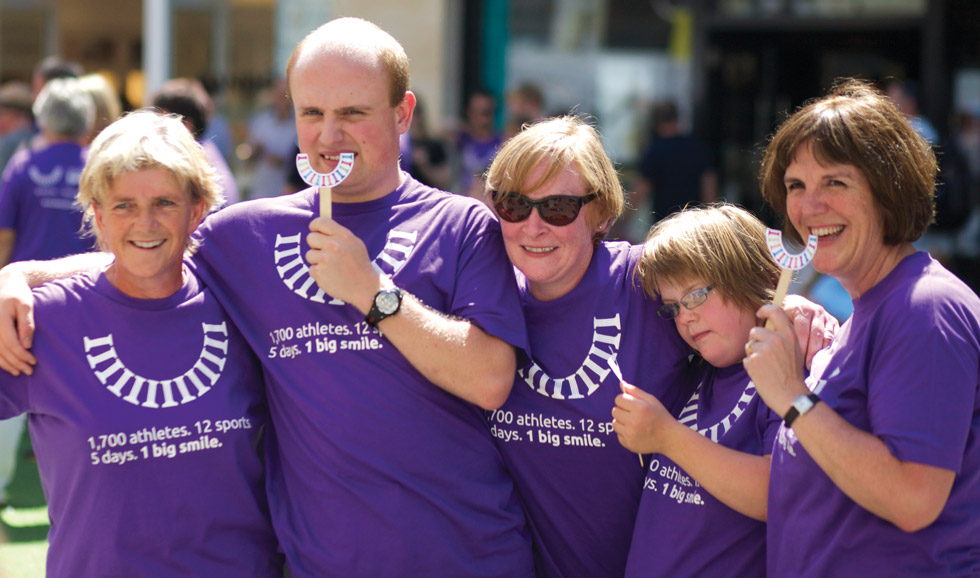 "The House really captured what Special Olympics is all about. They understand what we are trying to achieve, supported us during to the Games and now act as strategic advisors." Karen Wallin, Chief Executive, Special Olympics GB