Why we joined the B Corp movement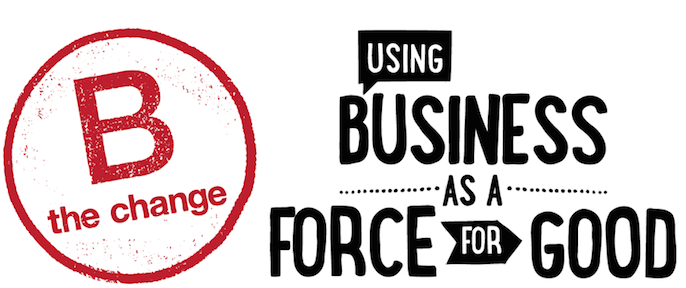 We're very proud to have joined over 2000 B Corps around the world in a global movement to make business a force for good.
We joined B Corp because we believe that there is now an unprecedented opportunity for a generation of authentic, motivated leaders to "do well by doing good".
We call this "purposeful advantage": finding the sweet spot between what you're good at, what your customers need and how you can make a difference.
Our job at The House is to help leaders and businesses make that purposeful advantage a reality – and there are three main reasons why we felt that becoming a B Corp would help us do that.
#1 B Corp is all about positive impact
We believe that the successful businesses of the future will be those that go beyond CSR and put "purpose beyond profit" at the heart of their core strategy, products and services.
That's why B Corp's notion of "impact business models" struck a chord. We could see right away that the movement was about much more than simply reducing harmful impact. B Corp is about creating positive impact using the power of business, something we were already 100% behind.
#2 B Corp is a movement
To make business a force for good, we have to work together.
All of our experiences with B Corp to date have shown clearly that it is far more than a kitemark. It is a living, breathing movement of inspirational leaders with a real desire to collaborate for change.
The B Corp community is becoming a place for businesses of different sizes and sectors to come together, overcome the limits of 'competitive advantage' and instead partner to create 'purposeful advantage', where social and commercial success grows hand-in-hand. As B Corp says, to compete not just to be the best in the world, but to be the best for the world.
#3 B Corp is rigorous
We spend a lot of our time helping other companies to embed their purpose and culture in order to make sure that it's something they can live day in, day out, at every level and in every decision. Going through the B Corp assessment process helped us look at our own backyard with fresh eyes, nudging us to become more conscious about how and why we do what we do.
Most importantly, it's a tool that propels you further along the road from intention and aspiration to concrete action and living your purpose.
Visit BCorporation.uk to learn more - or get in touch at hello@thehouse.co.uk.